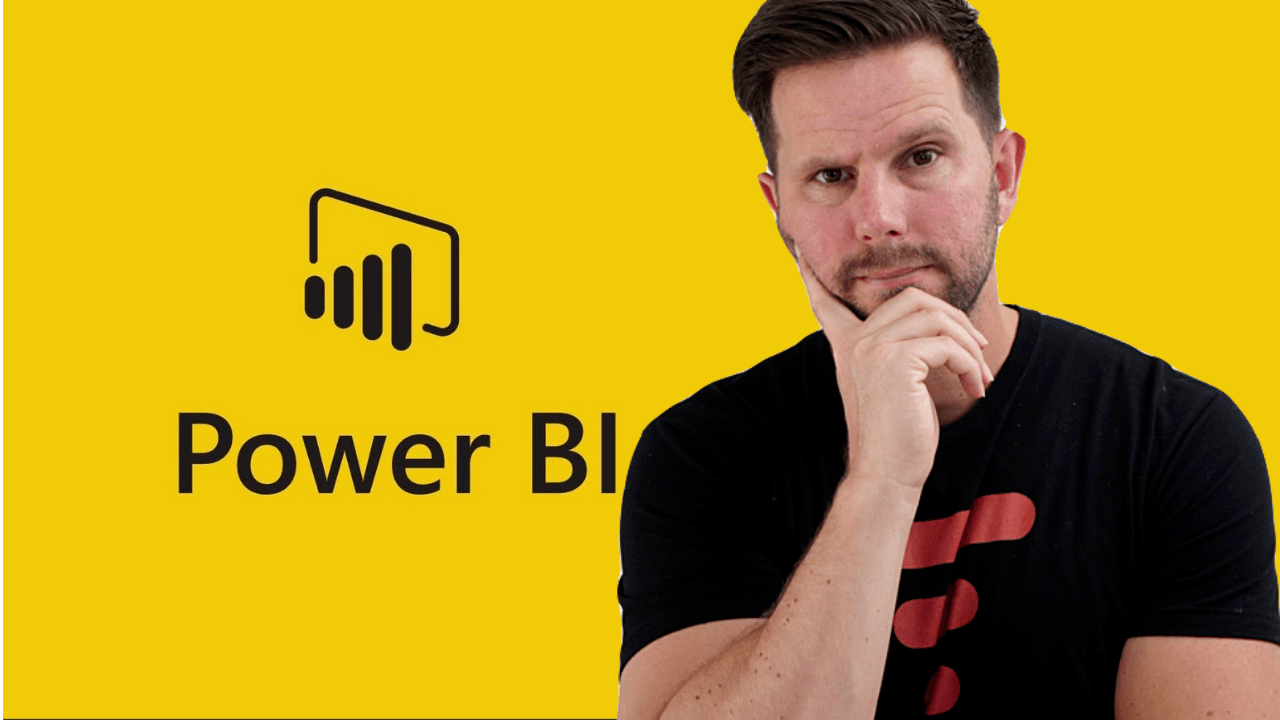 I guess you've heard the news already. That Microsoft happened to top the Gartner Magic Quadrant for BI in 2019.
Not surprising at all, I must say. If you've been an avid follower of Gartner, then you've certainly noticed the insane amount of attention they've been giving the software provider for over a decade now. In essence, Microsoft has enjoyed the limelight as a recognized leader in analytics and BI platforms for 12 consecutive years.
Now, some believe that the Microsoft Business Intelligence Suite has rightfully earned that position. While others, on the other hand, argue that although Microsoft is fairly effective, there are better tools out there.
So, how about we settle this once and for all- is Microsoft's Power BI worth the money, or are you better off with something else?
Well, let's begin with the basics. How did it even come about in the first place?
History of Microsoft BI
The tale of Microsoft BI can be tracked as far back as 2006, when it started under a secret project called "Gemini". It essentially harnessed SQL Server Analysis Services (SSAS) power and availed it as an in-memory system.
It was then released three years later under a different name, "Power Pivot". At this point, however, it only existed as a free Excel add-on. But, it had decent features that managed to attract quite a considerable following in the business intelligence space.
Microsoft keenly observed the corresponding proceedings until 2012, when they finally decided to go all in. So, they dropped another tool, "Power View", which was embedded with SharePoint to counter the prominence that Tableau enjoyed with its visualizations.
And they didn't stop there. Barely a year later, Microsoft followed it up with yet another Excel add-on called "Data Explorer", which complemented Power Pivot by simplifying data access. In fact, it was subsequently rechristened "Power Query" to further tie them together.
Fair enough. But, to be honest, there were still many notable limitations with the whole decentralized setup. Automatic data refresh scheduling plus user collaboration, for instance, were immensely challenging for both organizations and individuals.
Therefore, Microsoft went back to the drawing board and managed to integrate Power Pivot with SharePoint. This new platform was consequently launched in January 2015 as "Power BI".
Although it started off in preview mode, its popularity increasingly grew like wild bushfire over the next couple of months. And so, in July 2015, Microsoft excitedly launched the Power BI in "General Availability" mode.
What Microsoft Power BI Currently Entails
Quite simply, think of Microsoft Power BI as a platform made up of apps, software services, and connectors that convert your raw data into graphical, interactive, and understandable insights.
In layman terms, the framework is built to acquire data from sources like Excel or an assortment of on-premise plus cloud-based data centers. You can then swiftly produce visualizations and generate insights, as well as share your work with other parties.
Apart from that, it turns out that Power BI is also recognized as a holistic enterprise suite that's capable of custom development, real-time analytics, and large-scale modeling.
To achieve all that, Power BI relies on a network of resources. Its web-based Power BI service is supplemented by a Windows PC software known as Power BI Desktop, in addition to Power BI mobile versions for Android, iOS, and Windows devices.
Well, the typical workflow here starts off by linking various data sources and creating reports on Power BI Desktop. You can import data directly from Excel (.xlsx, .xlsm), Power BI Desktop (.pbix), or Comma-Separated Value (.csv) files. And in case you're dealing with other files like text or XML, you first have to convert and load everything into either Power BI Desktop or Excel formats before proceeding.
When it comes to processing ready reports, Power BI accommodates content packs from other users in your organization, as well as those coming from services like Salesforce, Marketo, Google Analytics, and the likes.
If you're thinking about retrieving data from a database, you'll notice that the Power BI service can form a live cloud link with SQL Server Analysis Services through DirectQuery, Spark on Azure HD Insight, Azure SQL Data Warehouse, plus Azure SQL Database.
It then goes ahead to facilitate alternative on-premise database connections by supporting a direct linkage with SQL Server Analysis Services Tabular models.
Now, as you start modeling the corresponding visualizations, you'll notice that Microsoft Power BI is also one heck of a robust reporting platform. Its array of visualizations range from basic and stickered area charts, bar and column charts, multi-row and single number cards, to combo charts, doughnut charts, funnel charts, gauge charts, key influencers charts, KPIs, basic maps, ArcGIS maps, filled maps, shape maps, matrix , pie charts, ribbon charts, scatter and bubble charts, slicers, standalone images, tables, treemaps, and waterfall charts.
Each of these visualizations can be pinned to the Power BI service dashboard as a tile. From this point, you'll be able to trace them back to their respective underlying reports plus the original datasets.
That said, the dashboards are renowned for their dynamic structure, which is capable of hosting visualizations from multiple datasets concurrently. As a result, therefore, you get an interactive and comprehensive view of all the critical metrics in your organization.
Sadly, it turns out that only the web version can provide all that. The Power BI Desktop, on the other hand, doesn't come with the dashboards function. But, on the bright side, while creating them is impossible, at least you get to view and share dashboards on the go via the Power BI mobile apps.
The Conflict
I bet you now have a rough idea of what the fuss is all about. But, are these features good enough to make Microsoft BI the fairest of them all?
Well, to answer that, let's take a brief look at another renowned Gartner Magic Quadrant leader- Tableau.
All things considered, the two share a couple of feature similarities. However, it's also worth noting that there are numerous substantial differences as well.
While they both allow users to set up interactive dashboards, they have varying approaches when it comes to analysis and insights delivery. Unlike Power BI, Tableau doesn't make the dashboard its analysis end goal. You can dive deeper into the secondary data variables without necessarily interrupting the flow of analysis.
How?
Ok, here's the thing. Tableau is an integrated and extendable system that rides on your existing data structure, providing increased versatility in deployment plus data source networks. And since it facilitates all this without hidden costs or restrictions, it's no surprise that analysts continue to report that running Tableau is, on average, 29% cheaper compared to Power BI.
So, does that mean Tableau is the undisputed king?
The Bottom Line
Going by my experience in the data science industry, I'd say that it depends. Although Tableau is evidently cheaper, Microsoft could be a worthy solution too. The BI space is too extensive and dynamic for one player. There are numerous possible alternatives- regardless of whether you believe that the idea of Microsoft in an enterprise environment is blasphemous, or contrastingly, consider your organization a "Microsoft Shop" of sorts.
That aside, which camp would you say you belong to? Mind sharing why? Feel free to comment below…